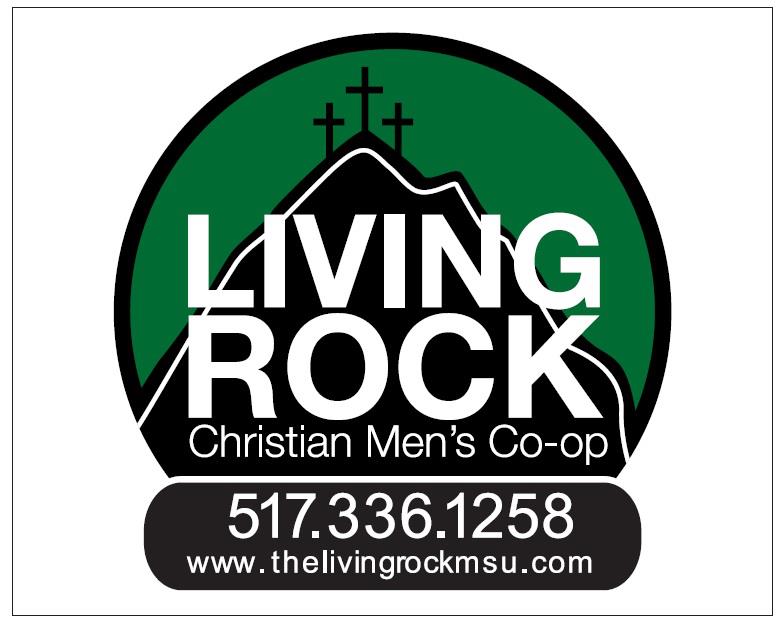 803 East Grand River Avenue
East Lansing, MI 48823
WHERE CHRISTIAN MEN ENCOURAGE EACH OTHER IN THE FAITH.
The Living Rock is the only Michigan State University off-campus housing that is approved for freshmen. There are 12 rooms in this faith-based co-op living arrangement. The Living Rock was established in 1942 and has continued to provide a haven for Christian students who desire to serve God and grow in the faith while preparing for their career. This facility is located close to the MSU campus at the corner of East Grand River Avenue and Orchard Street. Single and double rooms for men are available each semester up to 12 students. The semester rates for room and board are lower than most other campus housing opportunities. Each resident is responsible for weekly chores such as cooking, cleaning, snow removal, yard work, and the steward is responsible for purchasing groceries and supplies. Residents are encouraged to participate in prayer meetings and outreach at the Rock and at the church of their choice. Inquiries about the Living Rock can be made by calling (517) 336-1258.
The House Director Family has a separate unit where they live and manage the affairs of the Co-op. The Living Rock MSU is a (501)(c)(3) non-profit organization through Visions Ministries.